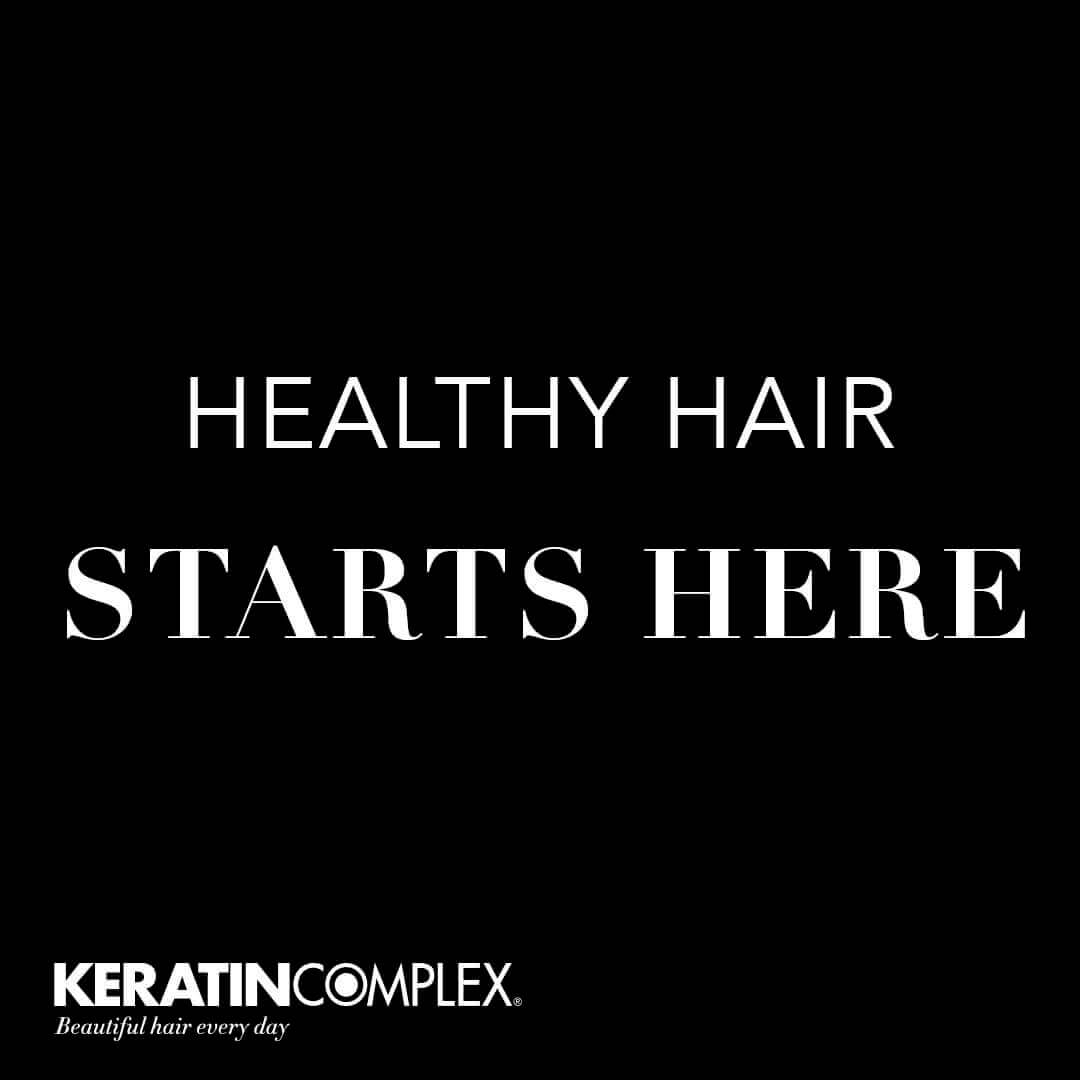 As we learn more about hair and the elements that impact it, we develop new ways to manage certain problems. Frizzy hair is one issue that can hit exceptionally hard in places like Florida—and just about anywhere with humidity—but frizz knows no address. 
Though there are plenty of products on the market that are aimed at improving hair health and limiting frizz, few are as effective as keratin treatments. These innovative treatments allow you to treat your hair to luxury and moisture that it has never known before. 
Let's explore what you need to know about these amazing hair treatments and what you can gain from choosing the best keratin smoothing treatments available. 
What is a Keratin Smoothing Treatment?
Keratin treatments go by a few different names. Sometimes referred to as a Brazilian blowout or express blowout, this procedure can provide incredible long-lasting results for your hair's appearance and health—but what are they really?
A keratin treatment starts nice and simple with a clarifying shampoo. In order to ensure that you receive the best effects from the keratin treatment, having clean hair is essential. It helps that it feels nice too!
After your hair is nice and clean, your stylist will apply the keratin treatment itself. Keratin is a protein that can be found in three essential places—your hair, your nails, and your skin. This protein can be applied to your hair alongside heat to change the way that your hair looks and feels.
Traditional keratin treatments are designed to relax curls and waves, leaving your hair silky and smooth. However, the hair world keeps on changing. Now, you can also enjoy keratin treatments that give you smooth and moisturized hair while also maintaining your hair's natural curl.
What Causes Frizzy Hair—and How Can I Stop It?
As far as I can tell, no one has ever mentioned "frizzy hair" as a positive descriptor. Chances are that when you think of the word, you imagine someone with a giant puff of uncontrollable hair—and that person might very well be you! If you have frizzy hair, there is a very likely chance that you want to know how to manage it. Let's explore this in more detail. 
The Cause of Frizzy Hair
Though it can sometimes feel like your hair just flat-out will not listen, the truth is that everything that your hair does is a matter of science. This is a really good thing. It means that as we learn more, we can change our hair for the better. Yes, your hair is actually frizzy for a reason—and we can fix that.
Frizzy hair occurs because of your hair's cuticle layer. When your cuticle layer is raised, things start to get a little weird. A raised cuticle layer means that moisture can pass through, and this can actually cause your hair strands to swell. What do we get when those strands swell and absorb all that moisture? Frizzy hair!
There are several different factors that can cause frizzy hair. Humidity, damage, and the products that you use can all have a major influence on your hair's level of frizz. Fortunately, we can help your hair to seal that cuticle layer and stay frizz-free for months on end!
How to Manage Frizz and Restore Moisture
There are plenty of products that are designed to reduce frizz—some good and some bad. If we lived in a perfect world, your local drugstore anti-frizz products would provide a healthy way for your hair to seal in the right amount of moisture without causing frizz. In reality, it isn't that simple.
As far as long-term solutions for managing frizz go, nothing is more effective than a keratin treatment. Designed to provide your hair with that perfect seal, keratin treatments offer a long-lasting frizz fix that simply cannot be beaten. After your keratin treatment, avoid sodium chloride and sulfates in shampoo and conditioner by choosing natural products focused on hair health!
How Do Keratin Treatments Support Hair Color?
Whether you have just colored your hair for the first time or you have been cultivating your personal style since middle school, chances are that you want a color that lasts. Unfortunately, most of us know that it isn't always that easy—or is it?
There are so many ways to prolong the beauty and depth of your color. Avoiding hot water, using specially formulated products designed specifically for colored hair, and asking for a favor from the Hair Gods all come to mind—but what if there was an easier approach?
Keratin treatments are the perfect partner for your hair's new color, which is why I offer them with my dimensional color treatments. Colorists love keratin treatments because they really make colors pop. When you receive a keratin treatment, you will essentially be adding a protective layer to your hair, and this can come with some unexpected benefits, like long-lasting color!
Since your hair will have this protective layer, it is going to be sealing in moisture and more—including color. The simple truth is that after you get your hair colored, it begins to lose that color almost immediately, even if it is permanent. This added keratin layer can help you to lock in that color so your hair stays looking gorgeous for weeks on end. With a high-quality keratin treatment, you can help your hair to avoid fading and enjoy beautiful and sleek hair at the same time. Pair this with something like Oligo's products, which come equipped with innovative hair technology, and your hair will look positively amazing!
How Long Do Keratin Treatments Last?
It isn't a secret that keratin treatments can be a little expensive. While they are certainly worth the investment, most people want to get the best bang for their buck. So, it is only natural that you might be wondering how long these results really last.
As you might expect, there isn't a set counter that I will be able to give you when you receive your treatment. Though I wish I could send a notification the day before your keratin treatment is set to expire, it really isn't all that simple. There are certain things that we must consider.
The first factor to consider when determining how long your keratin treatment will last is the treatment itself. Every treatment is different and designed to last for different lengths. While my Express Keratin Treatment can last 6 to 12 weeks, my Strongest Natural Keratin Smoothing Treatment can offer months of incredible results! Some treatments last a few weeks, while others can last six months or more—but that depends.
Second to the treatment itself, the biggest influencer for the longevity of your treatment is YOU! Just like hair color, keratin treatments are heavily influenced by your actions after you leave the salon. If you want a keratin treatment that is guaranteed to last, you must treat your hair with the utmost respect. If you know that you are going to be styling your hair soon after your treatment, consider going with the KCMAX Keratin Smoothing System to avoid downtime after your treatment—otherwise you will ruin your keratin smooth hair!
Whether you visit my salon or someone else's, chances are that they will give you a list of what to avoid after your treatment is done. It might be investing in high-quality shampoos and conditioners (like the K18 Peptide pH maintenance shampoo that doesn't disrupt the hair fiber) that support hair health or avoiding too many washes. At the end of the day, the care that you give your hair after its treatment will determine if you make it to the longer end of your keratin treatment schedule. Skip out on the clarifying shampoos (though the K18 Peptide Prep Detox Shampoo can be great before your visit), don't overdo it with your hair, and be sure to avoid cheap products that will break through your hair's barrier!
How Does Your Hair Change with Keratin Treatments?
The way that your hair will change in response to a keratin treatment happens on a microscopic level. Since keratin is a protein that your hair is used to and can offer protection, it shouldn't come as a surprise that it changes your hair's structure, often for the better—but what does that mean for you?
You might be more interested in the results of this treatment, so what does keratin really do? Well, this really comes down to what kind of treatment you choose to work with. 
Traditional keratin treatments are designed to create smooth, sleek, and shiny hair. If you have ever seen someone with hair that falls in a perfect and colorful curtain of hair, you have probably seen the effects of keratin treatments. 
These treatments take your hair and offer an incredible new level of smoothness and shine. Your hair will have a more vibrant color, look rich and lustrous, and will be nice and smooth. If you are used to scratchy, frizzy hair, you'll find that a keratin treatment feels like you have brand-new hair. 
Another interesting effect of traditional keratin treatments is that they don't just give a smooth appearance—they really smooth out your hair. If you have curly hair that is always winding and wild, you will find that a traditional keratin treatment can actually straighten your hair out, leaving it almost entirely curl-free. 
But, what about the people who don't want to lose their curls but are sick of the frizz? Keratin treatments can help with that too—like the KCTEXTURE treatment, which preserves curls. 
Seeing a need for keratin treatments that didn't impact the natural shape of curls, companies have started offering treatments that allow you to just enjoy the moisture and sleek style of keratin treatments. This means that you can have defined, gorgeous curls that look perfect for weeks on end!
Do Keratin Treatments Support Hair Health?
As you can expect with any product, not all keratin treatments are made equally. Depending on what keratin treatment you go with and what salon you visit, you might find that keratin treatments can come with different benefits and risks. It is always best to look for a natural keratin smoothing treatment when possible. At Simply Colour, we have a distinct focus on natural, health-focused products that make hair better—not worse.
So, what can you gain from keratin treatments when it comes to hair health? A lot, actually.
Damage Reversal
Certain keratin treatments are actually designed to reverse damage to your hair. This means that if you have a history of questionable hair coloring products, drugstore shampoos, and extensive heat damage, you can benefit from certain keratin treatments immediately. Whether you've got highlights on dark hair or your blonde locks have been exposed to the pool all summer long, keratin can help you to push back. Hair repair has never been this easy. Years of damage can be repaired in one simple treatment!
That's not all keratin offers.
Less Heat Damage
One of the main benefits of a keratin treatment is that it has a funny way of curbing some of our worst behaviors. A lot of us are guilty of going overboard when it comes to heat treatments for our hair—and it's completely understandable. If your hair only looks right to you when you blow dry it and straighten it, you're probably going to do that. Unfortunately, blow dryers and straighteners or curling irons can cause significant heat damage.
Getting a keratin treatment is kind of like signing up to have a good hair day for weeks on end. When people get these treatments, they often see less of a need to actually blow dry or heat treat their hair in any way because it already looks great. With a keratin treatment, air-dried hair can look like perfectly styled hair with no extra hair styling effort. This means that you will be less likely to reach for those heat styling options. If you do, remember to use heat protection to keep your hair safe and healthy.
Strong Hair
Breakage is a huge problem for hair—especially if your hair is growing or already long. Fortunately, that protective barrier that keratin treatments can offer is really beneficial here. Keratin treatments fortify your hair with a protective barrier, which means that your strands are less likely to break or feel the impacts of physical damage. Even if you are skiing in Aspen and catch your hair on the hood of your coat, your hair will likely have more resistance to physical damage than it normally would. 
Longer Hair
If growing your hair is your Number One goal for the year, a keratin treatment might be the right call. Since keratin treatments can make your hair stronger, it shouldn't be a surprise that they can also make it longer. Hairdressers can give you plenty of tips to grow your hair, but keratin treatments can do it in the background.
When most of us think about growing out our hair, we often think about the rate at which it grows, but this isn't the only influencing factor. How many times have you had to go higher than you wanted to on a trim to cut out shattered strands and split ends? Probably more than you would prefer, right? 
Strong hair means that you won't experience the same level of breakage. This means that your hair's growth can go a long way because you won't have to keep cutting it. Many people actually believe that their hair grows faster after a keratin treatment. In reality, your hair just has the support that it needs to grow nice and long!
What Does Simply Colour Offer?
At Simply Colour, I offer four keratin treatments in total. The first is the Strongest Natural Keratin Smoothing Treatment, which offers up to 6 months of sleek and shiny hair. The second is the Express Keratin Treatment, which provides weeks of support in just over an hour. The third is an NKST upgrade  that offers longer lasting effects so you can keep on enjoying your amazing new hair. The fourth is the KCMAX Keratin Smoothing System, which offers the same great style with less downtime. With any of the smoothing keratin treatments that I offer, you can look forward to fabulous hair for weeks to come.
Help me in my quest to make Florida the state with the best hair by trying out one of my keratin treatments today!
Comments (0)