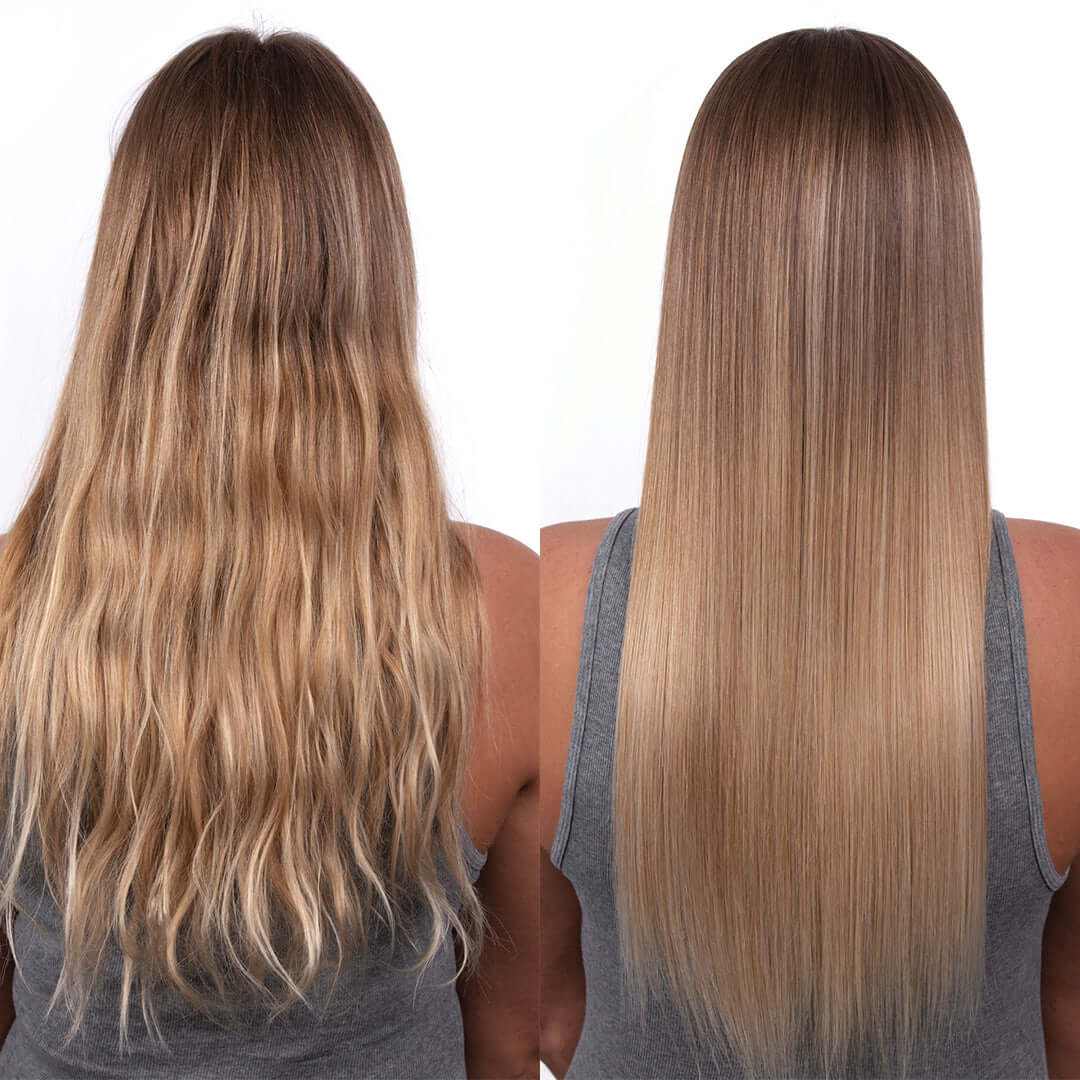 Before you can take on Florida's humid climate or head out on any of your preferred tropical travels, you absolutely must get your hair in check. Humidity is often considered to be the enemy of hair, but that's not completely fair. As long as your hair has the right support, you can learn to love humidity like never before. A keratin smoothing treatment is one of the best ways to have luscious locks all season long, no matter what the weather brings. Let's explore why Keratin Complex's KCMAX keratin system is exactly what your hair needs!
What is the KCMAX Keratin Smoothing System?
The KCMAX Maximum Keratin Smoothing System is yet another masterpiece from the experts over at Keratin Complex. This is their most powerful keratin system that is designed to transform your hair in as little as 90 minutes and lasts for up to 3 months, leaving you with months of gorgeous, hydrated hair that looks absolutely stunning. With this treatment, you will fall back in love with your formerly frizzy and dehydrated hair!
The Perks of Using this System
Since the KCMAX keratin system is their most powerful system to date, it shouldn't come as a surprise that it is absolutely loaded with perks. You will find that anything a standard keratin treatment can do, KCMAX can do even better. Flawless hair is just one salon visit away!
Your Strongest Hair Yet
So many of us struggle to give our hair the support that it needs, and KCMAX loads months of support into one single appointment. With this treatment, you can expect your hair to get an instant and much-needed health boost. By enhancing its health, one amazing benefit is that your hair will be way stronger. That's right—say goodbye to breakage!
Straighter, Smoother Hair
As you might expect, this keratin treatment will also help you to achieve flawless straight and smooth hair. Even the curliest hair will be tamed by this penetrating keratin system. It dives in, smoothing out your curls and leaving you with hair that stays straight—even at the pool!
Soft, Shiny Hair
Hair that looks great is always a nice-to-have, and with the KCMAX keratin smoothing system, you can expect hair that shines like a work of art. The sun will make your hair literally glow after this treatment. Even better, this stunning shine is accompanied by a soft feel. Those days of rough, frizzy hair are officially behind you!
No Downtime
With some keratin systems, you have to be a little more careful after your treatment is through. Fortunately, KCMAX is powerful enough to stand strong against a few of these issues. After your treatment, you can immediately pull your hair back or style it without any negative effects!
The Takeaway
KCMAX is one system that I absolutely love to share with my clients because I know just how powerful it is. If you are looking for the ultimate keratin treatment, look no further. This keratin system is already changing hair all around Florida. If this sounds like the right treatment for you, you know which Wesley Chapel salon to choose!
Comments (0)