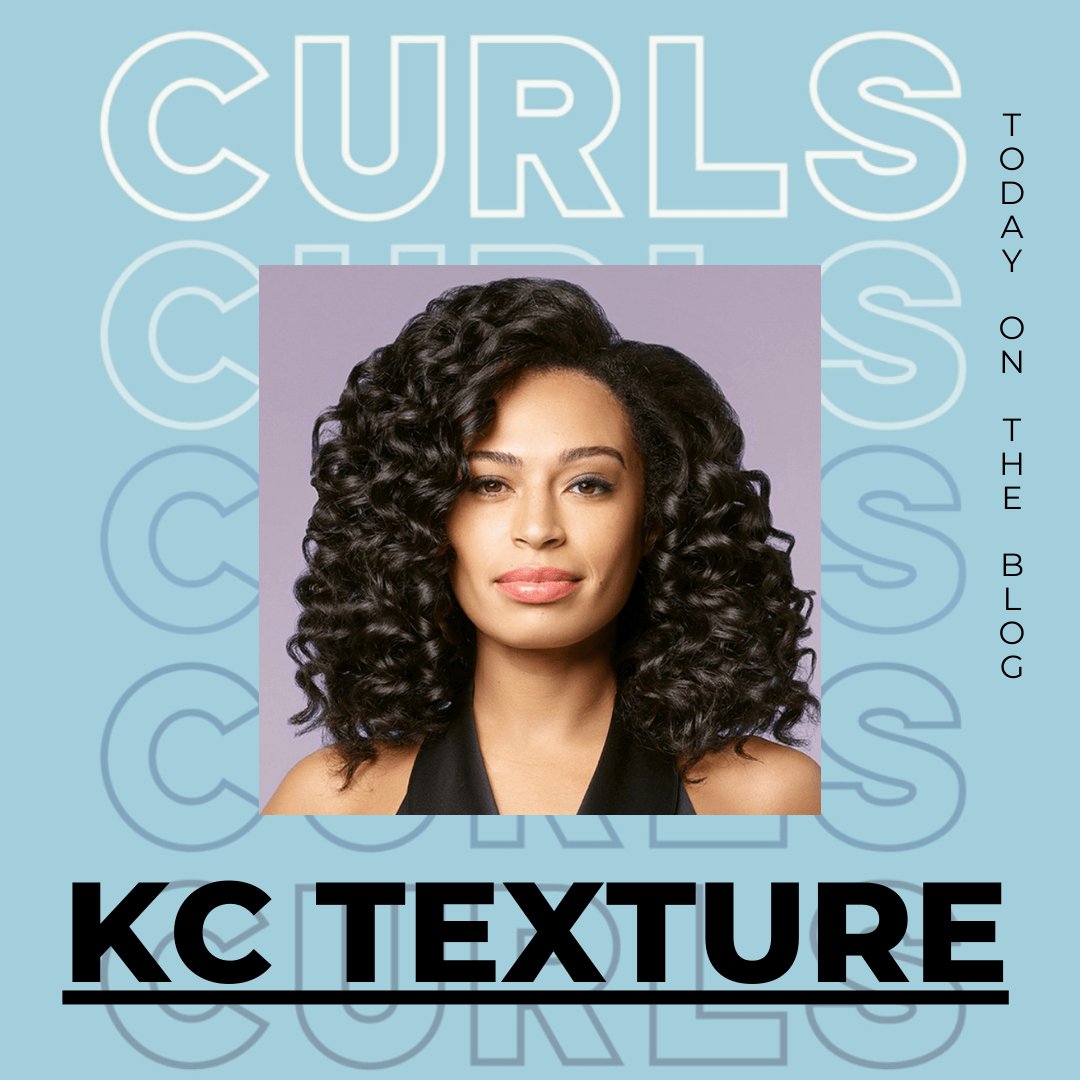 People with curly hair often find themselves struggling to help their curls show their true potential. For the longest time, keratin treatments have been used to smooth away curls, revealing smooth and shiny locks—but what if you want smooth hair without sacrificing the natural beauty of your curls? With the KCTEXTURE Curl Enhancing Keratin System, you can define your curls and banish your frizz at the same time!
What is the KCTEXTURE Curl Enhancing Smoothing Treatment?
Having curls does not need to be synonymous with having frizzy hair, and a keratin treatment can be a wonderful way to find balance with both. This unique system was created using a combination of oils, butters, amino acids, and keratin to create beautiful and defined curls that last up to three months! When you sit in my chair, you will find that this no-heat process preserves and celebrates the unique patterns of your curls. 
What Makes This Treatment so Special?
This particular keratin treatment really stands out because it goes against the grain of traditional keratin treatments. Throughout the years, many people have had to choose between having smooth hair and embracing their natural curls. Now, this same-day style treatment supports your curls while quickly eliminating frizz. Ultimately, this leaves your hair looking better than ever, adding new softness and a dazzling shine that you will be obsessed with. Pairing this with the health benefits that it brings, you can embrace your curly, kinky, or coily hair by restoring appropriate moisture levels.
Following Up with the KCTEXTURE Intense Hydrating Masque
Whether you are sitting in my chair for the first time or coming back for your regular treatment, you will find that you will leave this particular appointment with a gift. The KCTEXTURE Intense Hydrating Masque is an essential part of the keratin treatment and should be considered a must-follow step in the aftercare process. By using this masque, you can ensure that your keratin treatment lasts longer and looks better.
This masque, which was designed specifically to pair with the Curl Enhancing Smoothing Treatment, comes with plenty of perks of its own. Made using comparable ingredients to the treatment itself, this masque is amazing at restoring and maintaining moisture for the hair. Its hydration boost can help you to nourish your dry or damaged curls, leaving you with soft hair that looks absolutely amazing. Many people find that this masque also helps to strengthen hair and can even eliminate breakage. 
The Takeaway
At Simply Colour, I offer several keratin treatments that are designed to support hair health and make hair shine. For too long, people with curly hair have struggled to find a treatment that helps their curls to look exactly how they are meant to—but those days are behind us. If you want to push back against the Florida humidity and show off your hair's natural design, visit me at Simply Colour, the Wesley Chapel, Fl salon that is completely dedicated to making you look positively stunning. After your treatment, focus on maintenance, and your hair will look gorgeous for months on end!
Comments (0)