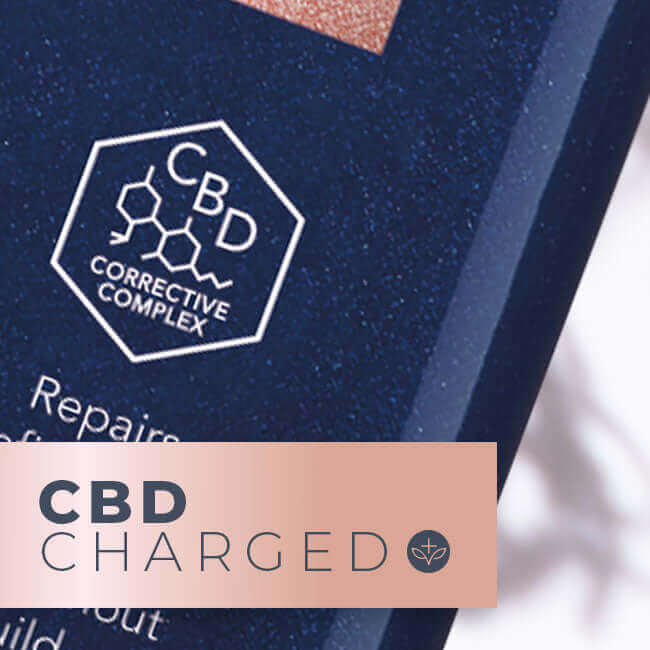 CBD hair products are one of the more interesting product types to enter the CBD market in recent years. From CBD shampoo and CBD conditioner to CBD hair serum, there is always something new to try. CBD products often come with a long list of promises, so you might be wondering: does CBD really do all that? Let's take a closer look at CBD hair products–and how Leaf and Flower are changing the game with their CBD shampoo and conditioner (and other goodies too!).
How CBD Helps Your Hair
Cannabidiol (CBD) is one cannabinoid that won't get you high—but it will absolutely elevate your hair. If you have spotted a bottle of hemp conditioner, you might have been taken aback by the cannabis leaf on the label. Don't worry–hemp and marijuana are not the same things. There are many different benefits that come from the topical use of CBD (and quite a few that come from ingesting it too). Let's take a look at how CBD helps your hair every time that you use it.
Damage Repair
CBD products are filled with powerful amino acids that play a crucial role in our bodies. These amino acids can support the natural protein in your hair and help it to bounce back after it has been damaged. Stronger and fortified hair can bounce back from (almost) anything that you throw at it—and that's not all. CBD's natural balancing features can help to reduce stress when used topically, contributing to even healthier hair that can recover more quickly. CBD shampoo and conditioner can really give your hair a huge health boost.
Scalp Support
The main reason that people love CBD is that it has incredible anti-inflammatory properties—and your scalp absolutely loves this. CBD can reduce scalp inflammation, banishing any itching or dryness to create a scalp that supports healthy hair. A good CBD hair serum can make a huge difference for your scalp.
Enhanced Growth
Many products aimed at hair growth target the scalp specifically, so CBD giving you a healthier scalp can also contribute to growth. More people are using CBD-based products to support hair growth for longer hair or hair that has been impacted by hair loss. Perfect for balancing hormonally-induced hair thinning, CBD hair products promote thicker, healthier hair.
Protection Against Breakage
CBD products are often filled with helpful vitamins that support your hair from root to tip. With a healthy scalp and plenty of nutrients, these products don't just help hair grow—they reinforce it too. You can strengthen your hair thanks to CBD's natural support for hair protein. From coloring to heat damage, CBD-based haircare is here to support your luscious locks. 
More Moisture
When you use CBD products for hair, you receive support for your scalp and your follicles in the form of fatty acids. One major impact of this is that your hair stays moisturized and maintains its natural texture. By preventing water loss and helping hair to stay healthy, your hair can retain more of what makes it naturally beautiful.
Leaf and Flower's Amazing CBD Products
Leaf and Flower offers CBD shampoo and conditioner–and so much more too. They fully believe in the power of CBD and have created three lines to support different hair types. Let's take a closer look at their CBD hair products. 
Damage Correction Line
CBD's healing properties make it the perfect match for the Leaf and Flower Repair line. This line offers everything from damage correction to support against frizz and heat damage. If there is something that can harm your hair or skin, Leaf and Flower make a product that is designed to help your body push back. Using their products together can offer higher levels of support. 
Explore the Repair Line:
Instant Volume Line
One of the biggest complaints that we hairstylists hear is that hair just doesn't maintain enough volume. While it is easy to want to blame your hair type, the reality is that most hair types can have good volume when they are properly cared for. Leaf and Flower's Volume line is here to help you get there regardless of hair type using the added power and support of CBD shampoo and conditioner with an added volumizer spray.
Explore the Volume Line:
Instant Curl Line
Curly hair is absolutely gorgeous, but if you don't have the right products, it can be a huge headache to manage. With the right support, your curls can have the perfect shape, texture, and moisture levels to keep them looking stunning for days on end. CBD's moisturizing properties are perfect for helping your curls to look their best.
Explore the Curl Line:
The Takeaway
CBD can be used topically or ingested (but don't drink these haircare products!), and many people believe that it offers something truly special for full-body support. Leaf and Flower are using the power of CBD to improve hair with their collection one bottle at a time. To explore these products and learn more, be sure to visit me over at Simply Colour.
Comments (0)