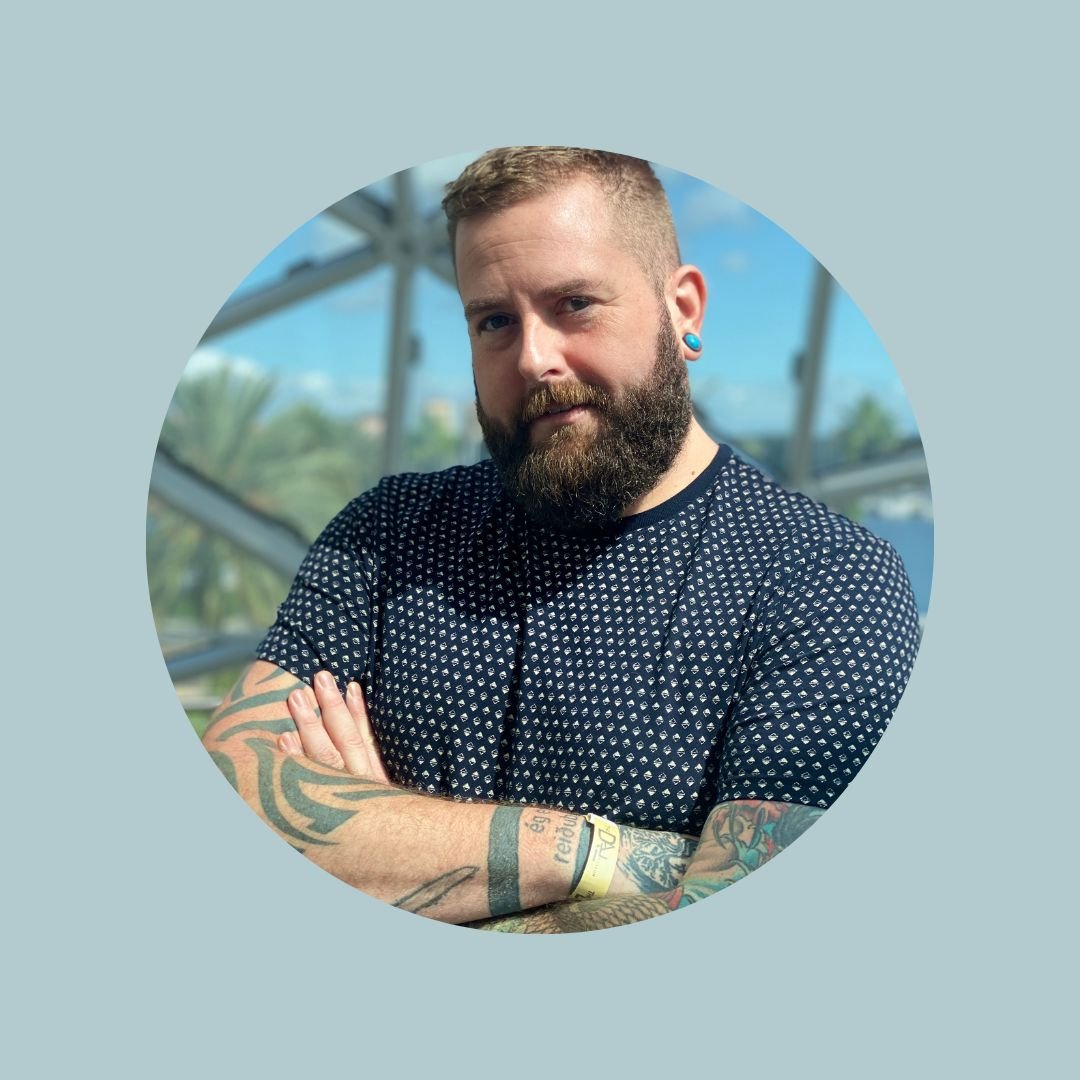 Trusting a new colorist is a leap of faith, and after 16 years in the industry, Dean Downing knows this better than most. Committed to providing his clients with the best color services in Wesley Chapel at his salon, Simply Colour, Dean brings passion and experience into every single appointment that he books. With a focus on excellence, integrity, and a stunning final look, he is raising the bar for haircare in Florida.
Dean Downing: Your Local Color Expert
Born in Omaha, Nebraska, Dean was raised on a farm surrounded by a collection of spirited animals. Growing up cutting his grandpa's hair, he gained a passion for hair that most didn't understand. In 2004, he visited Florida for the first time, and it would not be long before he was calling up a friend to move in so he could attend hair school. 
Throughout his career, Dean has styled hair for fashion shows, became a TIGI & RUSK education ambassador, and traveled the states working as a platform artist. Now, he is providing the best services that Florida can offer. 
What to Expect at Your Appointment
Color is Dean's specialty, and when you walk in the door, you will absolutely feel it. He understands hair goals on a fundamental level and strives to balance custom color with hair health, so you always receive the best results. Here is what you can expect.
Your Vision, His Creation
Your hair goals have never been more attainable, and Dean wants to hear all about them. As soon as he knows what you're looking for, he will make a plan to bring it to life. Your vision will lead the design, and he will turn your hair into a completely custom work of art.
Preserving Your Hair Above All Else
Coloring your hair is all well and good, but chasing down that perfect style should never come at the cost of your hair's health. Dean is committed to preserving and improving your hair's health, which means if he knows a look will damage your hair, he will adapt and help you to find the perfect middle ground.
Meeting the Standards
High-quality color requires years of experience, and Dean always provides a look that meets the highest standards, but he also expects his clients to meet certain standards too. Before you can book an appointment with him, you'll need to fill out his New Guest Form and complete the steps on the New Guest Page, tell him all about your hair, and drop in for a consultation if you have used at-home color treatments in the past. Once you complete his checklist, you can join the list of Wesley Chapel hair color clients with the best looks in town.
The Takeaway
There was a point in time when people believed that designer hair color always had to come at the cost of your hair's health, but that isn't the case. When you visit Simply Colour, you can get that perfect look and style—and give your hair a huge health boost with high-end products that are designed to leave your hair looking simply amazing. 
To learn more about our services, contact him directly. 
Comments (0)