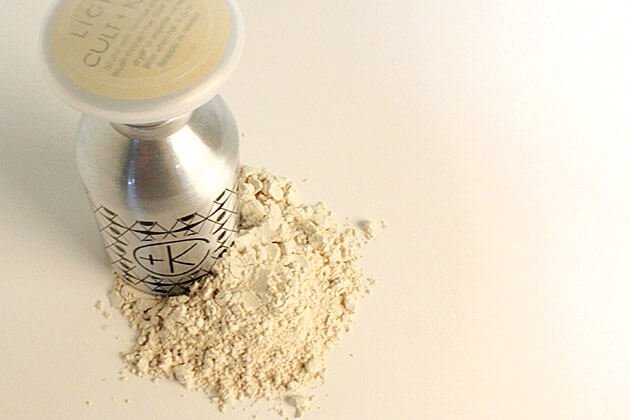 Are you tired of the never-ending shampoo-and-style cycle? Then pay attention when it comes to Cult and King.
Say goodbye to daily washes and hello to healthier hair with Cult and King Hair Powder. More than just a dry shampoo and volumizer, this extraordinary product is formulated with antioxidant-rich ingredients like turmeric, crushed rose petals, and soothing Kaolin clay. In this blog post, we'll explore how to use Hair Powder and discover what makes it the best choice for dry shampoo and volumizing needs. Get ready to revolutionize your hair care routine and start using Hair Powder today!
Free Yourself from the Shampoo-and-Style Cycle: Constantly shampooing can be damaging to your hair. Hair Powder allows you to skip a shampoo or two, promoting better scalp and hair health. Simply apply the powder to clean, dry hair to start absorbing oil instantly. Embrace the freedom of longer stretches between washes while maintaining fresh and voluminous hair.

Versatile for Straight and Curly Hair: Using Hair Powder is a breeze. Start by shaking the bottle well, then sprinkle the powder onto your roots. Gently fluff it through your hair using your fingers, and if needed, brush through to the ends. Start with a small amount and gradually add more as desired. To remove any excess powder, a quick blast with a blow-dryer or a light wipe with a damp towel will do the trick. Hair Powder works effectively on both straight and curly hair types.

Kaolin Clay: The Gentle Detox for Your Scalp: Say goodbye to aerosol dry shampoos and their potentially harmful ingredients. Hair Powder contains Kaolin clay, the mildest of all clays, which acts as a soothing detox for your scalp. It absorbs excessive oil and impurities while providing a silky texture. With Hair Powder, you can achieve fresh, clean hair without compromising your health or the environment.

The Benefits of Hair Powder: Hair Powder offers numerous benefits that make it stand out as the best dry shampoo and volumizer on the market:
Absorbs oil, sweat, and odor

Adds volume and leaves a light clean scent

Leaves hair soft and manageable

Helps your hairstyle hold better and longer

Packed with antioxidants for healthy hair

Suitable for all hair types, including color- and chemically-treated hair

Supports hair color preservation and scalp protection with zinc oxide powder
A Touch of Shine and Balance: Unlike typical dry shampoos that leave hair looking dull and matte, Hair Powder gives your hair a healthy-looking shine. This is achieved through the addition of natural mica, sustainably and humanely sourced in the USA. Some believe that mica enhances a sense of balance and calm, providing an extra bonus to your hair care routine.

Clean, Ethical, and Responsible: committed to using clean and ethical ingredients. It is free from artificial colors, parabens, formaldehyde-based chemical preservatives, and is never tested on animals. The fragrance is derived from natural essential oils, and the product is vegan, gluten-free, and cruelty-free. You can feel confident knowing you're using a responsible and sustainable hair care product.
The Takeaway 
Experience the elevated benefits of Hair Powder and revolutionize your dry shampoo routine. With its antioxidant-rich formula, gentle Kaolin clay, and added shine, Hair Powder provides the ultimate solution for refreshing and volumizing your hair. Start your Hair Powder journey today and enjoy the freedom of healthier, more vibrant hair. Embrace the simplicity, sustainability, and exceptional results that come with using Hair Powder by Cult and King.
Comments (0)