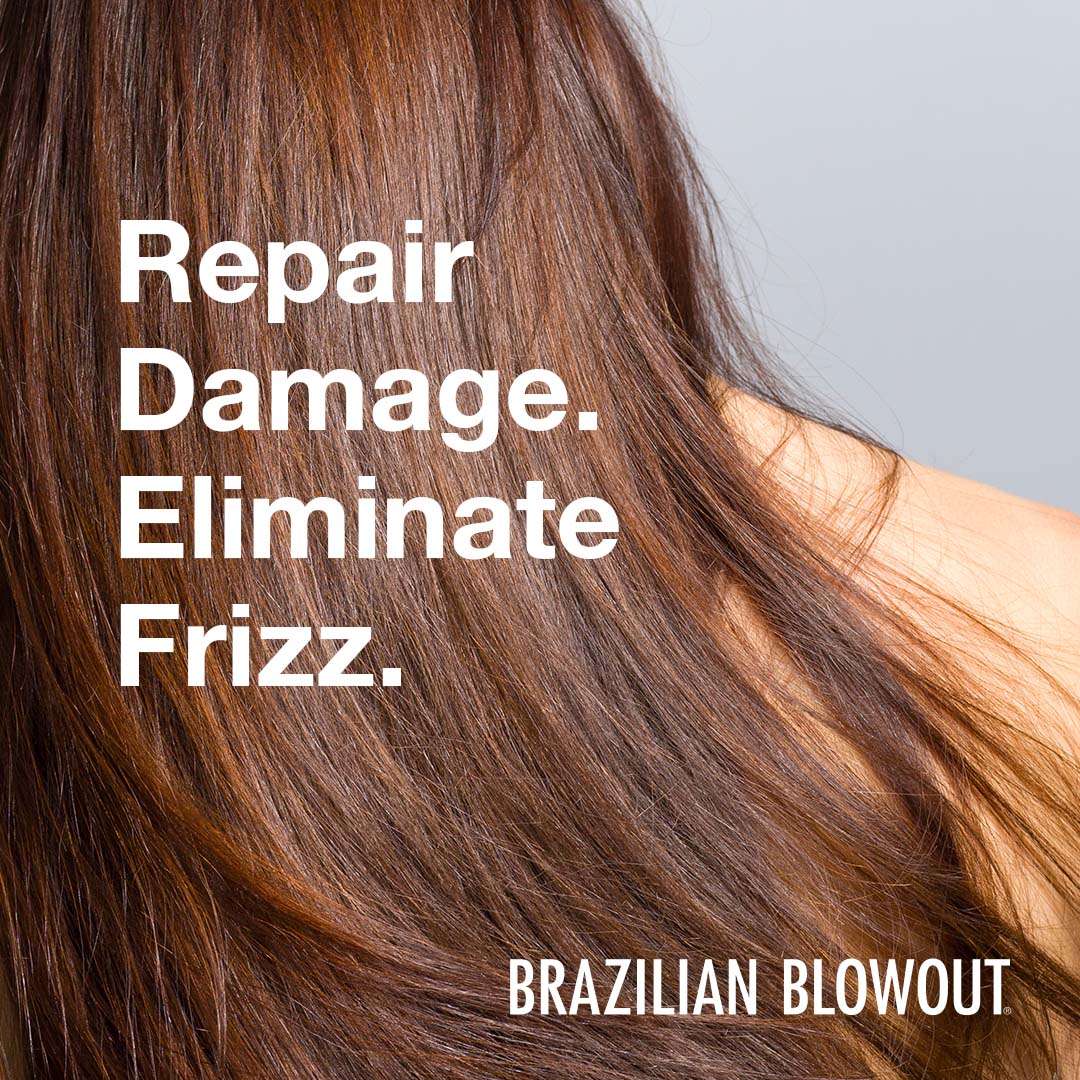 Hair is often considered a reflection of our identity because it is personal and public. Many women feel that a bad hair day equals a bad day. When our hair is too curly, we want it straight. When it's too straight, we want it curly. It's no wonder the beauty industry rakes in billions each year with hair care and styling products. Among the myriad of hair treatments available, one name consistently rises to the top: the Brazilian Blowout.
In this comprehensive guide, we'll explore the ins and outs of this popular hair treatment and clarify why it's the best option for achieving smooth, healthy, and frizz-free hair.
Understanding the Brazilian Blowout Phenomenon
Originating from Brazil, a country renowned for its beauty standards and hair care techniques, the Brazilian Blowout has become a star in salons worldwide. It's a semi-permanent hair smoothing treatment that transforms frizzy, dull, and damaged hair into smooth, shiny, and healthy locks.
A Brazilian Blowout involves applying a liquid keratin formula to the hair strands. This formula creates a protective layer around each strand, reducing frizz, protecting against external damage, and adding a mirror-like shine to the hair.
Brazilian Blowout vs. Other Keratin Treatments
While Brazilian Blowout and other keratin treatments aim to provide similar results, there are distinct differences. The Brazilian Blowout formula is milder and can be customized to your hair type. Unlike other treatments, there are no post-treatment restrictions with a Brazilian Blowout. You can wash your hair, style it, or tie it back immediately after the treatment.
The Benefits of a Brazilian Blowout
The Brazilian Blowout offers an array of benefits that extend beyond just reducing frizz. It also provides:
Enhanced shine:

The treatment adds an incredible gloss to your hair, making it look healthier and more vibrant.

Reduced blow-drying time:

The Brazilian Blowout can cut your blow-drying time in half, making your morning routine quicker and more efficient.

Protection from external damage:

The protective layer formed by the Brazilian Blowout shields your hair from environmental stressors such as UV rays and pollution.
The Brazilian Blowout Process
The Brazilian Blowout process is simple. It involves:
Cleansing:

Your stylist will first shampoo your hair to remove any existing products and create a base for the treatment to adhere.

Application:

The stylist will then apply the Brazilian Blowout formula from root to tip, working section by section.

Activation:

The hair is blow-dried to activate the formula and form a seal around your strands.

Sealing:

A flat iron heated to 450 degrees is used to further seal in the treatment.

Rinsing:

The treatment is rinsed out with a deep conditioning mask.

Final Blow Dry:

Your hair is again blow-dried for a voluminous, frizz-free finish.
Longevity of a Brazilian Blowout
With proper care and maintenance, a Brazilian Blowout can last three to four months, possibly longer if you don't wash your hair regularly. When the treatment wears off, your hair will return to its natural texture without any obvious demarcation between the treated hair and new growth.
Post-treatment Care
Are you tired of dealing with frizzy and unruly hair? Look no further than Brazilian Blowout hair care products! This innovative brand offers a range of Anti-Frizz solutions that will leave your hair smooth, shiny, and manageable. With their unique formula that includes indigenous ingredients such as camu camu, annatto seed, and açai berry, Brazilian Blowout products are designed to provide long-lasting results. Say goodbye to frizz and hello to sleek, salon-worthy hair with the help of Brazilian Blowout.
But that's not all - Brazilian Blowout also offers Anti-Aging shampoos and conditioners beyond taming frizz. These products are specially formulated to nourish and repair damaged hair, restoring its natural luster and shine. Whether your hair has been damaged by heat styling tools, chemical treatments, or environmental factors, Brazilian Blowout's anti-aging range will help rejuvenate your locks and bring them back to life. Experience the transformative power of these products and enjoy healthier, more youthful-looking hair.
Is a Brazilian Blowout Safe?
While the Brazilian Blowout is typically safe for most hair types, people with severely damaged or overly processed hair should consult a professional stylist before opting for this treatment. The treatment uses formaldehyde, a chemical compound that can potentially cause harm when exposed in large amounts. The new formulations, the reason I am finally switching, contain as much formaldehyde as an orange or banana in one salon treatment bottle(over 30 treatments).
Cost of a Brazilian Blowout
The average cost of a Brazilian Blowout treatment ranges from $250 to $500, depending on the salon, the stylist, and the length and thickness of your hair.
Conclusion: Is a Brazilian Blowout Worth It?
A Brazilian Blowout could be worth considering if you're looking for a way to tame your frizz and add a glossy shine to your hair. It offers numerous benefits, including reduced styling time and protection from environmental damage. However, it's crucial to consult a professional stylist to ensure this treatment suits your hair type and condition.
A Brazilian Blowout is more than just a hair treatment; it's a transformative experience that can boost your confidence and make you fall in love with your hair all over again. So, if you're ready to say goodbye to bad hair days and hello to smooth, shiny, and healthy hair, a Brazilian Blowout might be your hair's new best friend.
Comments (0)